We are a prominent web design company in Mysore with command over open source technologies as well as Microsoft technologies.
We recommend open source website solutions like wordpress and Joomla to Small business owners as it helps them get great corporate websites at low costs starting at Rs. 19,999.
Site URL has people with over 14 years of experience in web development and online marketing. With the rich experience over the years we know what is best for you.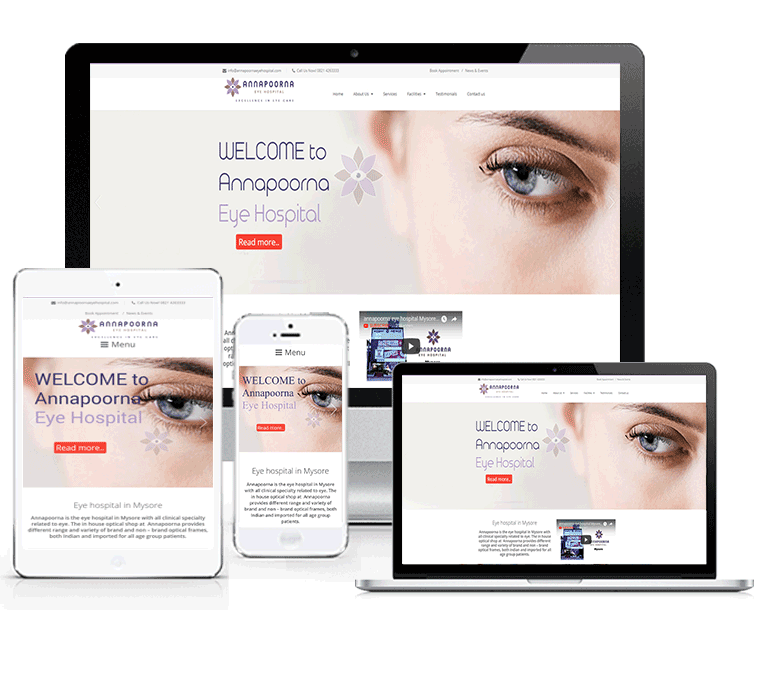 For those web applications which needs a specific flow, it will be good not to use open source CMS applications like wordpress/Joomla but to use either LAMP (Linux Apache MySQL Php) or to use .Net applications.
This is usually required if you are planning to launch a big portal or a corporate website with a specific flow or a web application for an educational institute etc.
Web design and SEO have to go hand in hand. We strong recommend not to use flash for your websites. We use jquery banners with a combination of text and images ( and sometimes videos embedded) to give attractive look and feel for the websites.
Web design plays an important role in taking one's business online.
Get in touch with us. We have great solutions for you.